The 2021 RootsTech conference will be very different from previous events. Here is a quick RootsTech Connect preview from my perspective. For a great rundown of the important facts, I recommend reading Sue's summary at KindredPast.
RootsTech and me
I attended RootsTech in 2018, 2019 and 2020. As you might have gathered, I love it. Salt Lake City is beautiful, and everyone made me feel very welcome. I made some great friendships and connections, and have come to enjoy the ritual of flying to Utah to be around like-minded people.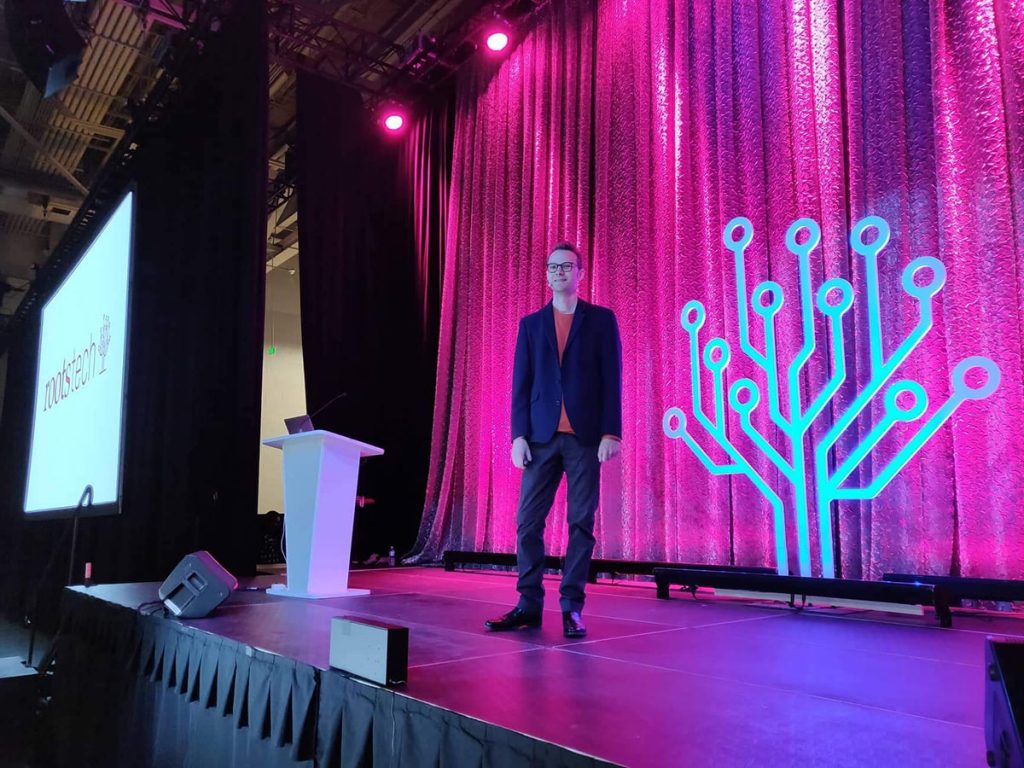 The one thing I haven't managed to do much of over the years is attend lectures. In 2018 and 2020, I spent most of my time taking care of the DNA Painter booth. And while the 2019 conference was great fun, my memories of it are dominated by how nerve-wracking it was to give three lectures to large audiences…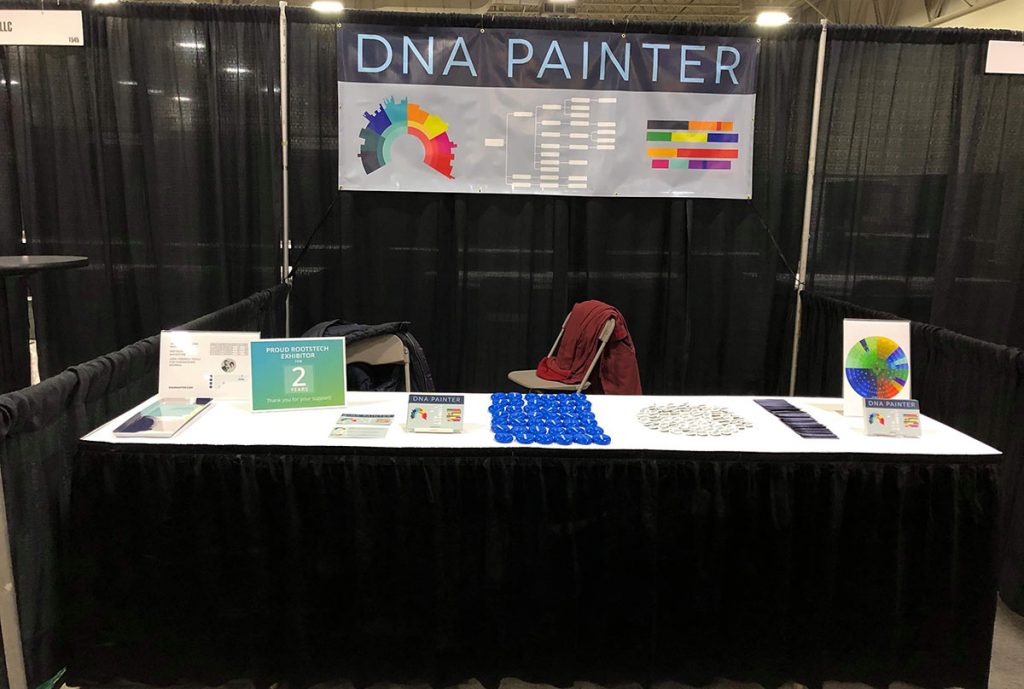 This year the main thing I'll miss is seeing people in person. And the snow which seemed to come down without fail on the last Sunday of my week there. 2020 also saw the historic moment when all the DNA Painter Facebook group moderators were in the same place at the same time!
But one thing I'm really enjoying is being able to approach this year's conference on my own terms, without any pre-arranged commitments.
Thoughts on the new format
I really hope the conference can return to being an in-person event next year, but I have no idea whether or not that will happen.
So this year's event will be something of a magical mystery tour. There are many positives:
It's great that more attendees from around the world will be able to get involved
And it's fantastic that there will be several sessions in different languages.
The virtual exhibit hall will be particularly interesting. If RootsTech can make a success of the virtual version, this will bode well for the future, with the potential for more and more companies to get involved.
Relatives at RootsTech
In the past, one of the features of the in-person conference was 'Find your relatives at RootsTech'. This used a mobile app to connect attendees via the FamilySearch tree. I've never had any in-person connections, but I was amazed to see I had 9 relatives attending this year's event. This encouraged me to extend my tree significantly at FamilySearch to see if I could increase this number. I'm now up to 30 people.
Like many, I've traditionally been ambivalent about collaborative trees, partly due to a fear of not being in control. But it's impossible not to see the benefit of labour-sharing endeavours like Wikitree and the FamilySearch tree.
I'll write next month about my recent Wikitree experience. For now, I'm happy to be connecting with more genealogist cousins thanks to this feature. If others react as I did, I can see the FamilySearch tree expanding significantly as a result of this conference.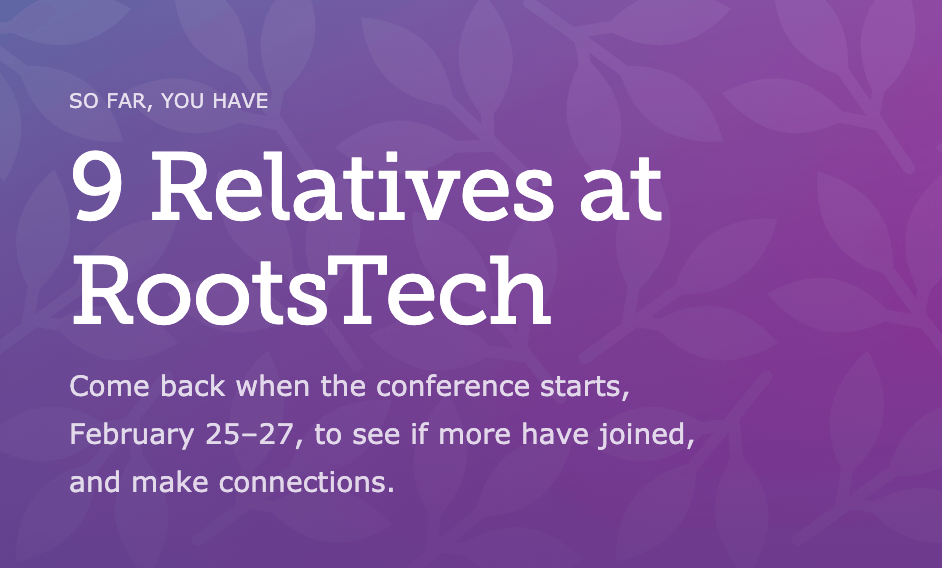 Lectures
As for the lectures, there's a vast list here. While I'm not speaking or exhibiting myself, Patricia Coleman, a moderator of the DNA Painter User Group on Facebook will be participating. Patricia will be presenting three short DNA Painter sessions as part of the DNA Basics Learning Center.
I will admit that I haven't really figured out what I'm going to watch yet. Luckily sessions will be available online for one year after the conference.
Overall
I'm looking forward to this year's event. I hope if it's as successful as I expect it to be that they don't cancel the in-person event!
The conference runs from Feb 25th until Feb 27th. If you haven't already, you can register at https://www.rootstech.org/.
Contact info: @dnapainter / jonny@dnapainter.com