Sign up for the monthly tips email and save $5 on a subscription
Trees
Tools
Chromosome mapping
DNA Painter is an award-winning website that can help demystify your DNA results
DNA can be confusing, but there are lots of great resources available to help. To get the most out of this site, it might help to read the where to start section first.
A free hour-long webinar introducing chromosome mapping with DNA Painter is available at Legacy Family Tree Webinars.
Blaine Bettinger of DNA Central and thegeneticgenealogist.com has also produced a helpful video introduction.
For more specific advice on genetic genealogy and how to draw conclusions from your chromosome mapping, I highly recommend the blogs and resources linked in the 'Further Reading' sections of the glossary, along with the Genetic Genealogy Tips and Techniques Facebook group.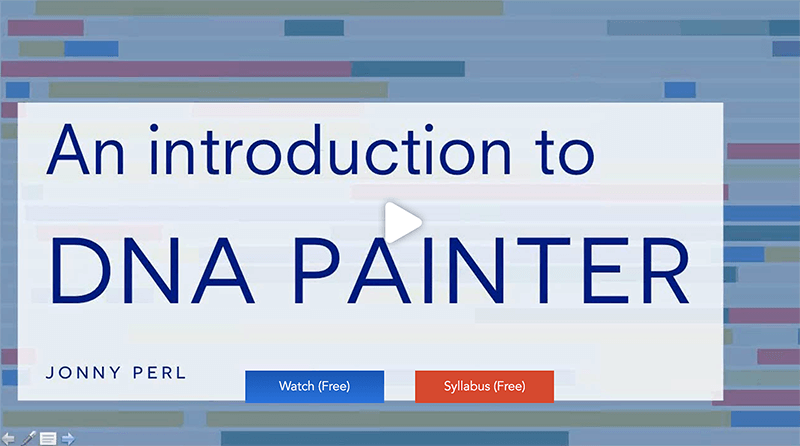 DNA Painter is an easy-to-use tool that helps genealogists make sense of DNA testing. By mapping segments of DNA to chromosomes, we can begin to see which ancestors gave us which pieces of DNA, and thus how new matches are related. As a result, DNA Painter has quickly become an essential tool for genealogists!

Blaine Bettinger
Thank you, thank you, thank you for creating this tool! It's my new obsession and I am enjoying it immensely. What I absolutely love is I don't have to understand science to use it.

Devonna Wick

This is the most user friendly, easy to use mapping tool.

David Cooper Holmes

So glad to have discovered this tool. A warning though: it is highly addictive!

Jenny Terras