Here is a step-by-step guide on how to register at DNA Painter by creating a free user account.
Step 1: Navigate to the form
Go to dnapainter.com and click 'Register' in the top right corner in order to reach the registration page.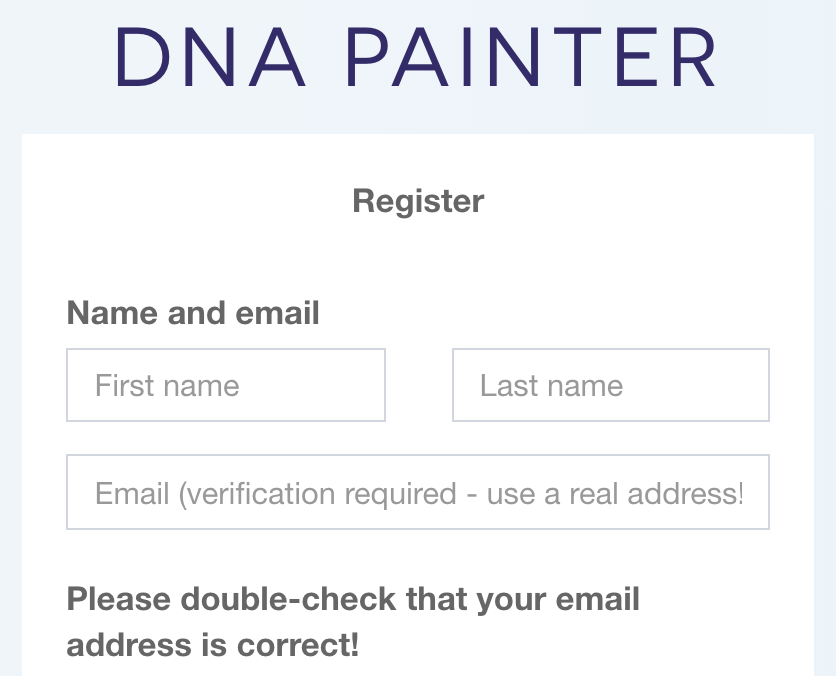 Step 2: Fill out the form to register at DNA Painter
Enter your First name, Last name and email

Tip: You don't have to put your real first or last name, but it's essential to use a real email address that you have access to, since you will need to click on a verification link to authenticate your account. Please double check the email address you enter is correct!

A username will be suggested based on the name you entered. You can accept this as is, alter it to one of your choice, or if you'd rather the site suggest one, click 'Suggest'

Tip: Your username is not really of any consequence (you can use your email address instead to log in) so I wouldn't worry about this too much

Enter a password and then enter it again to confirm

This has to be at least 12 characters long (sorry about this, but it helps keep your account secure. I save the password in my browser on my laptop)

Review the site's terms and conditions and check the box 'I have read and agree to the DNA Painter terms and conditions'
Click Sign me up
Step 3: Wait for the confirmation email
After you click 'Sign me up', you'll see a message letting you know that a link to activate your account has been emailed. If you spot a mistake in your email address here, you will need to register again with the correct address.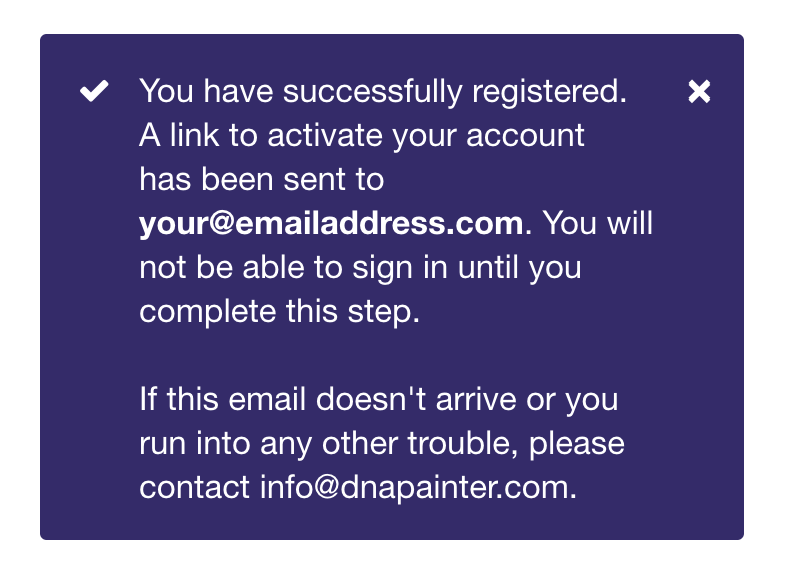 You should hopefully receive a simple confirmation email immediately. If it doesn't arrive, please check your spam or bulk mail folder. Occasionally, email providers block the site, in which case support will be able to assist you if you email info@dnapainter.com

If you find the verification email more than 24 hours after signing up, you might need to enter your email address again on this page to generate a new verification.
Step 4: Click on the 'Verify my account' button
Once you click the 'Verify my account' button, the site knows that the email address you've entered is one you to which you have rightful access, and your account will be verified. You'll see a message inviting you to log in.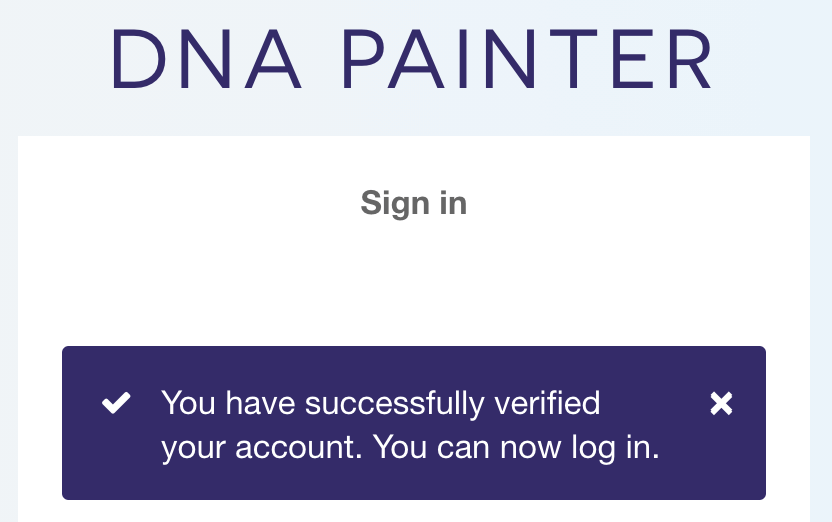 Step 5: Log in
You can now enter your email or username along with your chosen password and log in. There's a 'show password' link that will make the password field visible as you type.

On occasions when you're on a private computer, you might want to consider saving your login credentials within your browser.
If you are unable to log in, you can reset your password by clicking 'I forgot my password' and entering the email address you registered with. If you have trouble you can always email support at info@dnapainter.com
Step 6: Enjoy the site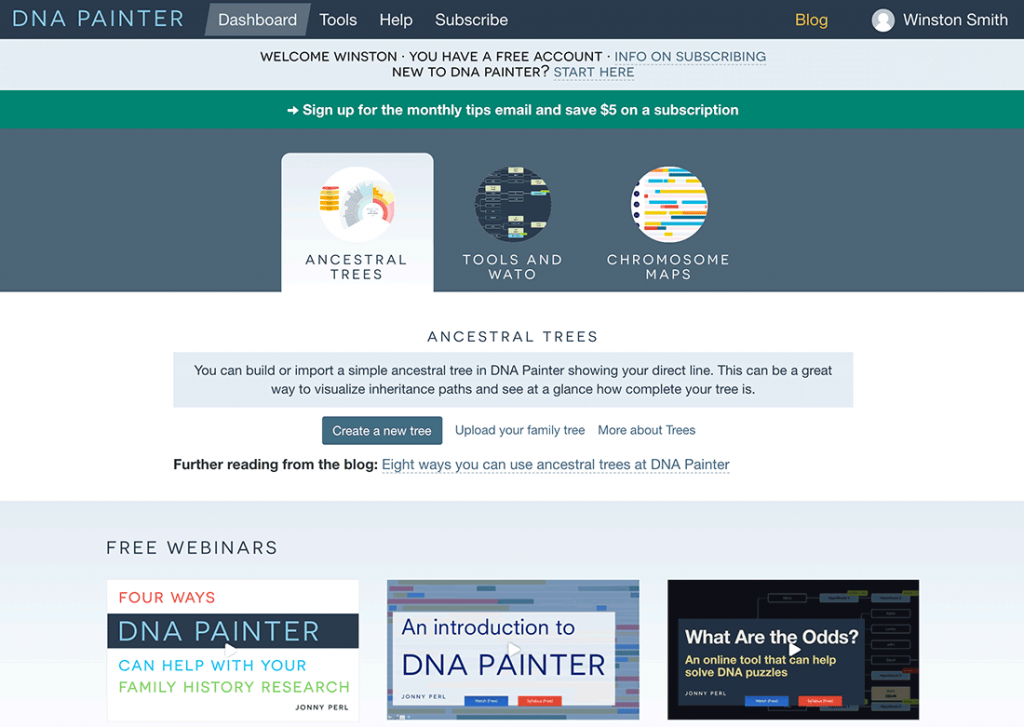 You will now be within the homepage dashboard. You can click on 'Ancestral Trees', 'Tools and WATO' or 'Chromosome Maps' to get started. Free introductory webinars are also linked on the homepage.
I hope this has been useful and that you are now clear on how to register for DNA Painter! More 'Every Step' guides are possible in future…
Contact info: @dnapainter / jonny@dnapainter.com