I recently released some small improvements to chromosome maps at DNA Painter.
Above chromosome 1 in any map, you'll see a small cog icon. This is the settings area that houses several display options and reports.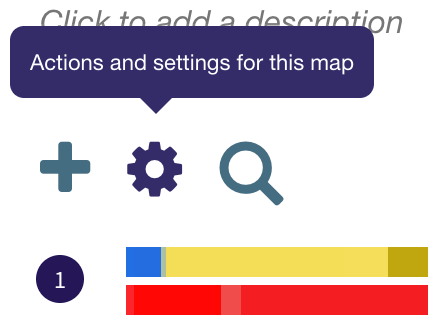 1. Gridlines on expanded chromosomes
Within the settings area under 'Options' you'll see a new option, 'Show megabase guides on expanded chromosomes?'

When this option is checked, you'll see gridlines every 10 million megabases whenever you're in a view with expanded chromosomes:
In the main view, when you click on a chromosome number to expand it (as shown in the picture below)
In the chromosome detail, match detail and group detail overlays

2. Base pair value is now shown at the cursor position
Below 'Show megabase guides' you'll see another option that has been there for a while: 'Show keylines on expanded chromosomes'. This displays a keyline that follows the cursor whenever it's above an expanded chromosome. It also shows the approximate base pair position of the cursor's current location.
Previously, this location was output at the top of the chromosome, making it invisible for those who have lots of segments mapped to a specific chromosome. In this new release, the base pair position is output at the precise cursor position.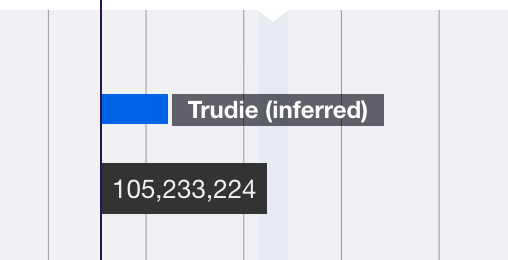 3. Enhanced chromosome detail view
Another long-standing feature of chromosome maps is the chromosome detail view. You can see the chromosome detail overlay for any chromosome in two different ways:
By clicking on any unpainted area of the chromosome
By clicking on the chromosome number within any group detail overlay or match detail overlay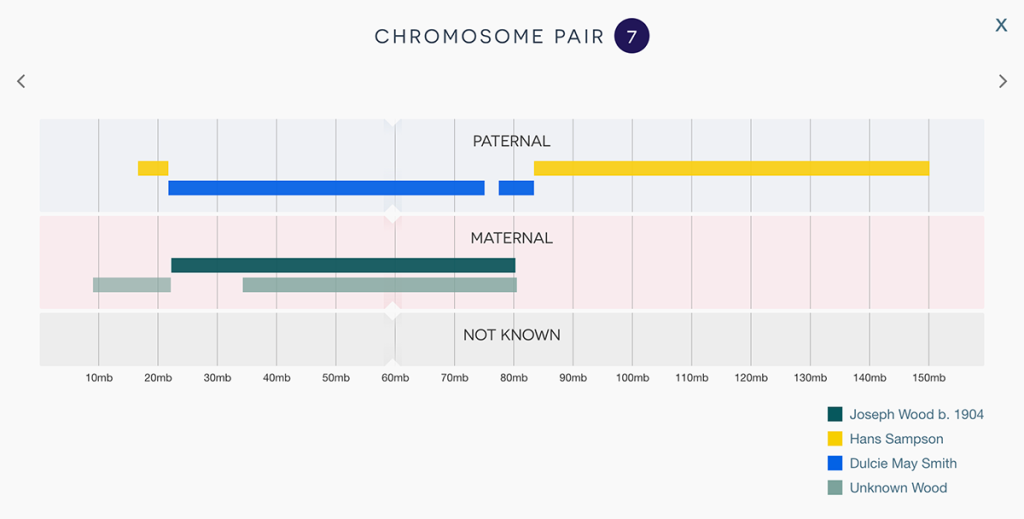 Some benefits of the chromosome detail overlay:
For this display, all segments are amalgamated on a group level, with one line for each group
This provides a more concise picture than the stacked segments in other views
A key showing all groups with segments on this chromosome makes it easy to see at a glance how you've assigned segments
You can use the arrow keys or next/previous links to browse quickly between chromosomes
For this release, I've tidied up the design so that the chromosome takes up the full width of the overlay, as well as incorporating the new options mentioned above when they're turned on. As an aside, I'm hoping to make an option to apply settings globally in future. At the moment they are still map-specific.
I hope this is helpful. As I always say, all feedback is welcome! In fact, all the improvements above were suggested by users, with particular thanks due to Larry Rose. Thank you!
Contact info: @dnapainter / jonny@dnapainter.com