I released the new DNA Coverage tool on October 17th and I'm very grateful for all the feedback I've received. I have to confess that before I built it, I hadn't predicted how much fun the tool would be to use. If you missed all this, you can find out more here.
The great thing about receiving enthusiastic feedback from users is that it helps me to prioritize updates and think again about what's possible. So my thanks go to everyone who got in touch, either directly via email, or via Twitter or Facebook.
Last night I released an update with several enhancements that I'll list in this short post. (If you don't see these changes at https://dnapainter.com/tools/coverage please refresh your browser!)
1. Clearer "Next Tester" suggestions
Below the current coverage percentage, the tool suggests the next person or people to test who would add the most coverage.
Each name here is now hyperlinked so that clicking it will take you to the corresponding person in the tree
Within the tree, the tool now shows next testers shaded in brown with a NEXT TESTER ? badge above them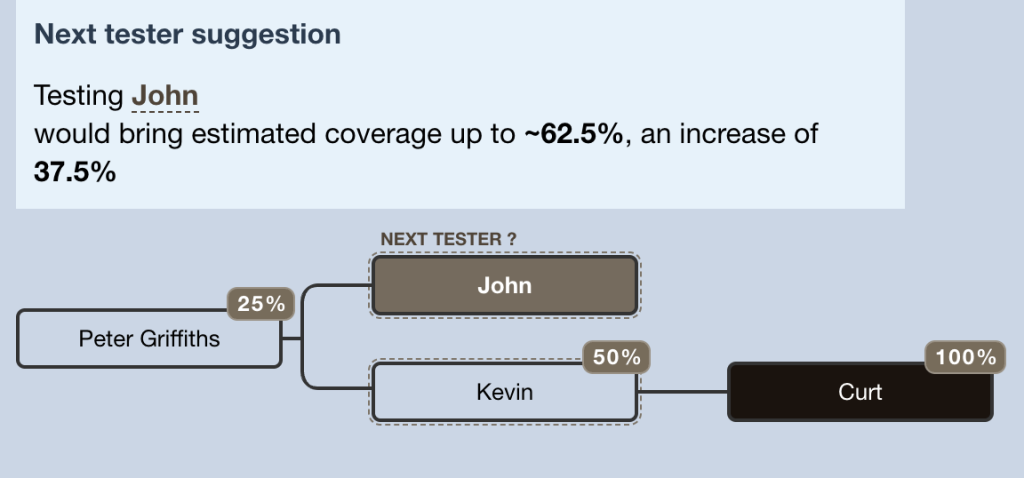 2. Additional options within 'Edit details'
When you hover over a node in the tree (such as Barry in the example below), you have the option to add/edit details.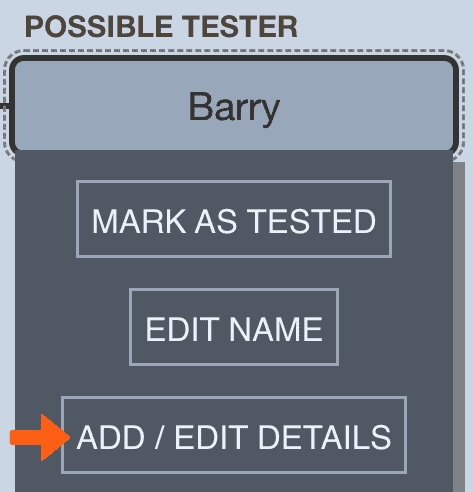 Under 'Interest in testing', you can now specify that someone has tested but not provided access to the DNA test. If you do this, the tool will not flag this person as a potential tester, but you will still see the option to mark them as tested.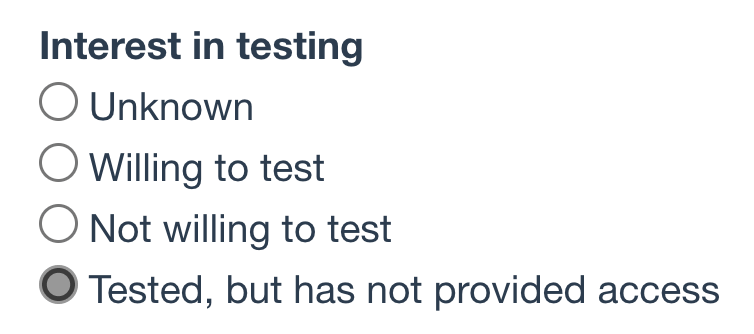 Any option you select here will also now appear within that person's hover menu so that you can see their status easily without having to click into the form.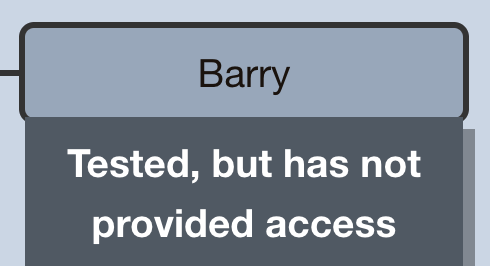 Still within add/edit details: you can also now check a box to mark someone as deceased even if you don't know their year of death. This will be helpful if you want to rule someone out quickly as a potential tester.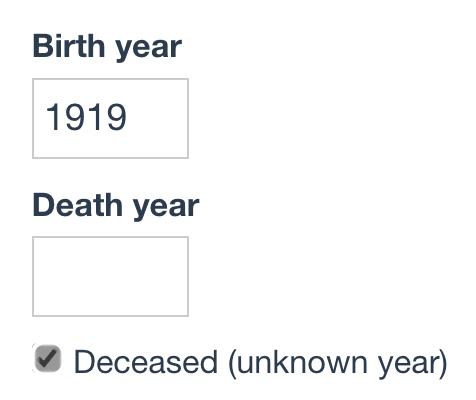 3. Visual indicator for possible testers
If someone in the tree is available to test, the tool indicates this visually with an additional dashed border. When you hover over these people in the tree, you'll see a POSSIBLE TESTER badge.

Those considered available to test are not deceased and do not have a test status other than 'Unknown' within 'Edit details'.
4. Additional options under Settings
There are now two features for more advanced users who might be undertaking an ancestor reconstruction project and/or working with a large tree.
Specify testing database
If you are entering data for a specific testing database, you can indicate this, and the tool will append the name of that database to the name of the coverage tree.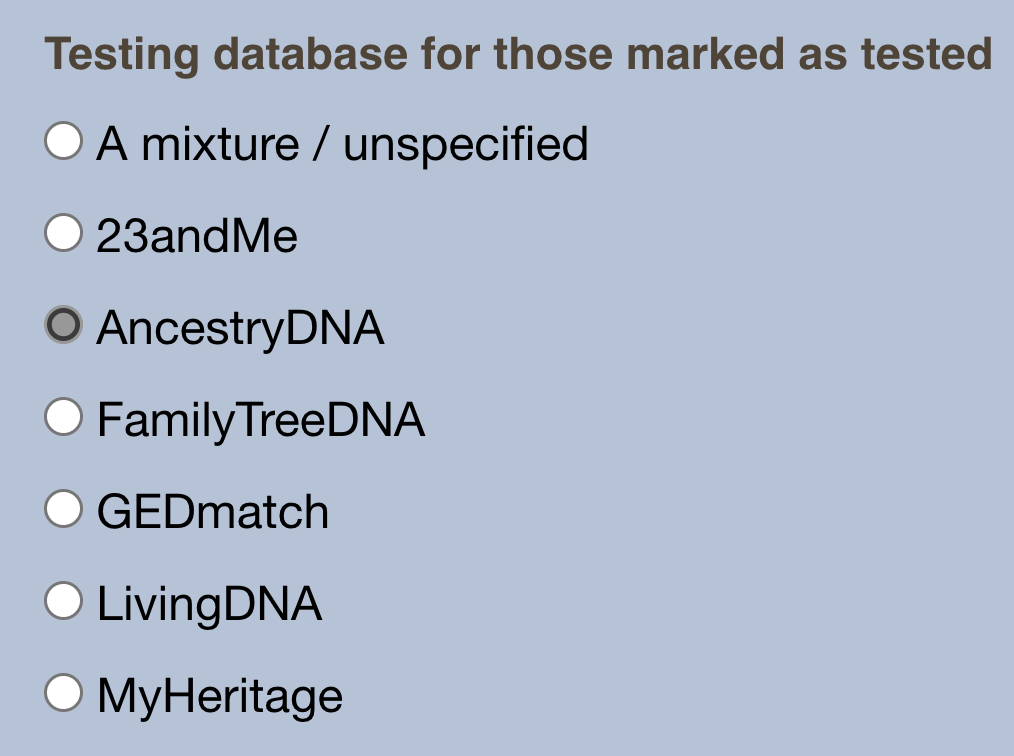 Pin coverage box
You'll now see a checkbox that allows you to pin the coverage box to the top left of the screen. This is so that it will still be in view if you scroll around a big tree.

5. Improved accessibility
You can now use the DNA coverage tool without a mouse. You can tab between elements, nodes and buttons, using shift-tab to move to the previous focused item.
I hope these improvements are useful, and thanks again to all the people who suggested them.
Contact info: @dnapainter / jonny@dnapainter.com